Large carnivore monitoring in the Czech and Slovak Republics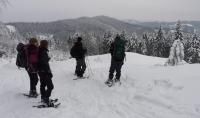 Report by Francis Williams
11.5.2013, Carnivores.cz
The chance to help with some monitoring of large carnivores and to learn more about lynx, wolf and bear were the main reasons for signing up. Base for the next couple of days was Hotel Portas, on the Czech / Slovak border, a very comfortable place with bunk style accommodation, good food and cheap beer. This area gets a lot of snow and the snow shoes I borrowed from Mirek were essential.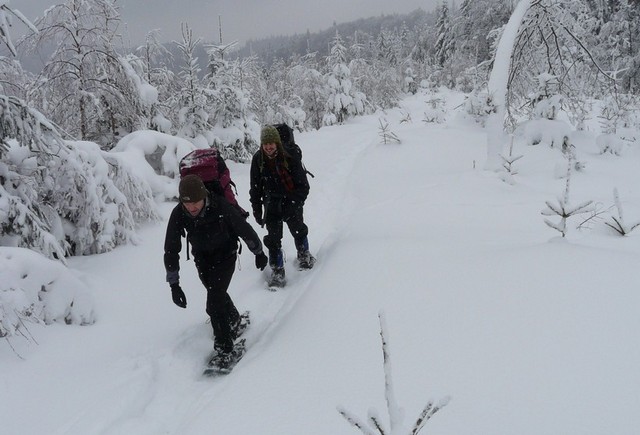 On the first day, acting on tip offs from local volunteer contacts, the group was split into two with myself heading with Mirek for a 25km hike through the Slovak border forests. We picked up a lynx trail and learning what the other typical field signs are including collecting hairs samples for future DNA analysis. The track was followed eventually up hill to almost the summit of a local mountain, Makyta.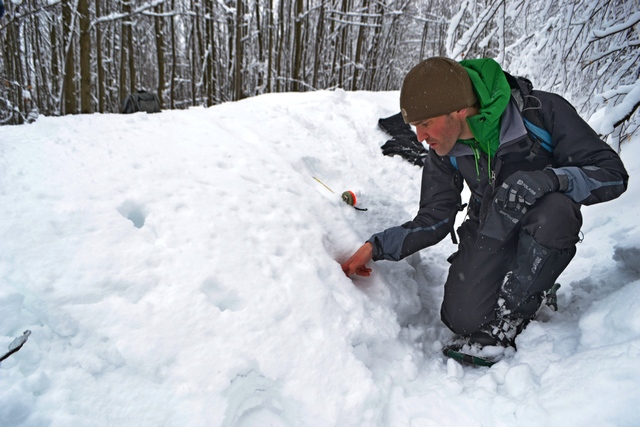 After the trail petered out we walked back to base, finishing well into the night. The other group had set off to survey a different area and had the good luck to see two young lynx. After food and beers there was interesting presentation detailing much of the conservation work and images captured during the programme.
Over the next couple of days we explored the interesting beech and fir forest checking camera traps and installing cameras on known marking spots and exploring likely rocky ridges where lynx would travel.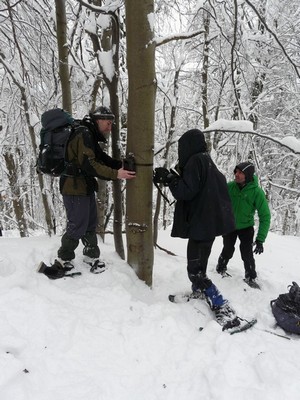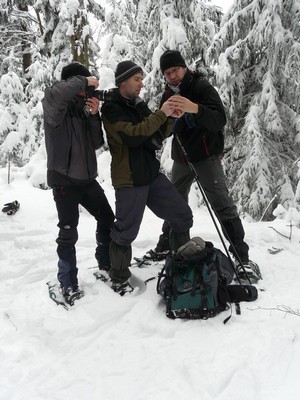 No further signs of lynx were found, but the chance to spend long days walking about 15 to 20km in the deep snow in beautiful forests discussing the ecology of the area and conservation challenges more than made up for it. One night was spent in a traditional wooden hut heated by a wood burning stove and home distilled spirit!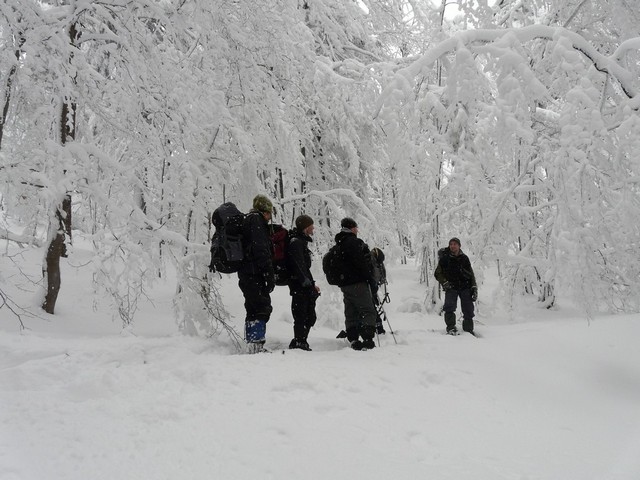 The last night was spent back at Hotel Portas watching a stunning presentation on the fauna of the Tatra mountains in Slovakia.
So in summary it was a physically tough but stimulating and satisfying trip.
FRANCIS WILLIAMS,  February 2013
Fotogalerie
Friends of the Earth are able to carry out projects on protection and monitoring of large carnivores thanks to generous support of individual donors – Friends of Large Carnivores. Please join us here.