Brown bear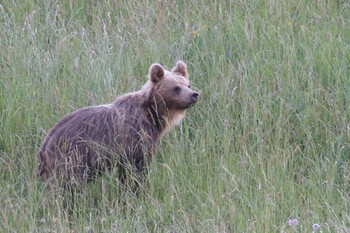 The Brown bear (Ursus arctos) - the biggest European carnivore  - was exterminated from most of the Czech Republic during 17th and 18th century. In the eastern part of our country they stayed a bit longer and they have started to come back since seventies. At present no more then 1 -3 bears are occurring in the Beskydy Mountains.
In some circumstances, it is the only large carnivore that can be dangerous to a human. But these cases are rather exceptional and we can prevent them by correct behaviour and waste management. No human injury caused by a bear have occurred so far.
Photo: Michal Kalaš


Current distribution of the brown bear in the Czech Republic (edited according to Červený et al., 2005).